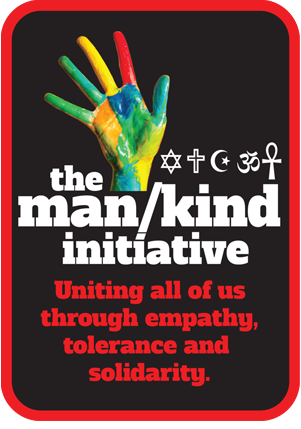 There are almost a million homeless people in the United States. In our cities, we see them every day - sleeping in doorways, littering our streets by living in dilapidated and dirty tents. As a society we need to provide the social net that catches those who cannot function as we do. The Man/Kind Initiative is in the streets where they live - delivering food and providing mobile shelters called EDARs - for Everyone Deserves A Roof. Your support is crucial. Even a small donation makes a huge difference as we move hundreds of pounds of food a week into the homeless community. Please help us.
Dear Friends,

Covid may be on the way out, but it is not forgotten.  Since the pandemic we have served the equivalent of over 70,000 meals to the homeless.  Our work is far from being done.  We ask you for your support in helping us feed and provide some essentials to the neediest and most vulnerable in our communities.  The homeless, the elderly, high risk and special-needs children have all benefited from the generosity of our donors.  We also supply women's shelters and homeless services that are a part of church and synagogue congregations.
Our care bags are brimming with shelf-stable edibles that contain high-quality proteins like tuna, chicken, chili with beans, peanut butter along with Premiere Protein drinks, a variety of snacks and sweets, disinfectant, toilet paper,  paper towels, moist wipes, and other personal care items.
We only wish that you can see the look of thanks that we get when we deliver, and yes - we deliver our #CovidKindness bags directly to the homeless, where they live:  In the streets, under the freeways, besides the dumpsters.  Human kindness lives.  Empathy prevails.  It is becoming once again a part of who we are.  The homeless are still reeling from the pandemic, and their numbers are rising.
Won't you please consider a tax-deductible donation to The Man/Kind Initiative.  If you prefer to send a check, please send it to:
The Man/Kind Initiative, Inc.
6249 Le Sage Ave.
Woodland Hills, CA. 91367
Richard Stellar
Founder, The Man/Kind Initiative, Inc.
www.mankindhomeless.org
Yes, I would like to support The Man/Kind Initiative in feeding and providing shelter for the homeless.
Your donation goes directly to creating food and care bags while also purchasing EDAR mobile shelters.  Know someone who you want to directly help through Man/Kind?  Please reach out and let us know.  E-mail richard@mankindinitiative.org.
Select the number of families you want to support
with Grocery and Daily Essentials kits
Select the number of families you want to support
with Grocery and Daily Essentials kits